Avon Health Education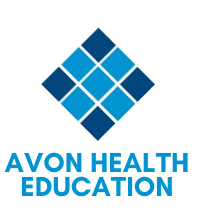 We are delighted that we have been able to review and further develop the Avon Health Education programme.
At the moment we can't have the same interaction that we have when we meet for education, though we want to ensure that there is as much interaction as possible and will certainly be encouraging questions and comments during the sessions.
We are continuing to work with consultants and a wider team of professionals to deliver educational days.
If you are interested in joining or booking a course please contact Mandy at mandy@almc.co.uk or 0117 9702755
2020/2021 Programme – Free to attend
Topics to be covered from March 2021 to August 2021 via Zoom
Course
Date
Educator
CFS/ME and post Covid syndrome
19 April 2021
12.30pm – 1.30pm
Peter Gladwell Clinical Specialist Physiotherapist, NBT
Baby problems presenting to GPs during the pandemic
22 April 2021
7.45pm – 8.45pm
Patrick Nearney GPwSI
Heart Failure and Hypertension
29 April 2021 7.45pm – 8.45pm

Angus Nightingale Consultant Cardiologist
Arrhythmia update: the new NICE guidelines
4 May 2021
7.45pm – 8.45pm
Ed Duncan Consultant Cardiologist
Syncope – 30 minutes
Sports Cardiology – 30 minutes
19 May 2021
7.45pm – 8.45pm
Ed Duncan Consultant Cardiologist
Contraception update and access and changes to abortion care during covid
25 May 2021
7.45pm – 8.45pm
Frederica von Hawrylak
ST5 Unity Sexual Health
Dermatology – A Smorgasbord of Rashes
2 June 2021
7.45pm – 8.45pm
Dr Giles Dunnill
Dermatology Consultant
What's new in Osteoporosis treatment
7 June 2021 12.30pm – 1.30pm
Prof. Jon Tobias
North Bristol Trust
ECGs in the slow lane, heart blocks and pacing
11 June 2021 12.30pm – 1.00pm
Rani Robson
GPwSI
Fertility Update for GPs
24 June 2021 7.45pm – 8.45pm
Valentine Akande Consultant Gynaecologist, Fertility Specialist
Infertility management with relevance to Primary Care
Uma Gordon Consultant Gynaecologist
More Courses and dates to be added:
Contraception, Dermatology, Sexual Health, Vulnerable Patients
---