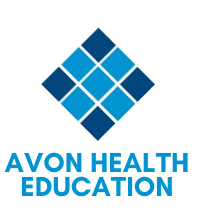 The LMC recently reviewed its Training and Education Strategy, taking into account the changes that are taking place in general practice, including the needs of the various additional professional groups that are now employed within general practice
As a result of this, the LMC has created a new training and education organisation called Avon Health Education and it will be responsible ultimately for dealing with all aspects of training and education that the LMC is involved with.
In terms of education for GPs, we are continuing to provide GP education as we have done for many years although we have also identified particular courses as being multi-disciplinary at which there will be opportunities for different groups of clinicians to learn together, which reflects what happens in modern day general practice.
 
We are offering clinicians the opportunity to attend 4 courses per annum as part of the membership fee plus, two further multi-disciplinary courses at no extra cost.
 
If you are interested in joining or booking a course please contact Mandy at mandy@almc.co.uk or 0117 9702755.
September 2020
Musculoskeletal presentations in primary care
How to manage the unwell child in primary care*
Level 3 safeguarding
How to manage menopausal symptoms in general practice*
October 2020
Managing patients with respiratory disease in general practice*
Neurology for general practitioners
November 2020
End of Life Care
St Peters Hospice
Ophthalmic issues in general practice*
Cardiology
Management of Long term Conditions for the multidisciplinary team*
December 2020
Optimising health of patients with a learning disability*
Common Public Health issues in primary care
Basic Life support and sepsis recognition evening*
January 2021
Managing ENT issues
Asthma masterclass*
Complex prescribing issues in primary care*
February 2021
Managing renal conditions in primary care
Sexual health
March 2021
Basic Life support and recognition of sepsis*
Prescribing challenges in general practice
Common dermatological presentations in primary care*
 * Multi-disciplinary