Avon Health Education
AHE as part of the LMC is relaunching it's training and education programme.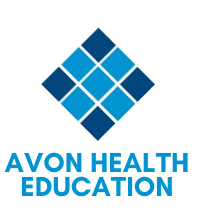 In terms of education for GPs, we are continuing to provide GP education as we have done for many years, although we are also including a number of multi-disciplinary courses where there will be opportunities for different groups of clinicians to learn together.
We are continuing to work with consultants and a wider team of professionals to deliver educational days.
If you are interested in joining or booking a course please contact Mandy at mandy@almc.co.uk or 0117 9702755
2022 Programme

Course
Date
Educator
2022
Cardiology
Sports Cardiology
Adult Congenital Heart Disease
Palpitations/Arrythmias
27 May (face to face)




Rheumatology ST1 & ST2 Day

15 June (face to face)




Diabetes Management Session 1
The aim of the sessions is to ensure attendees can offer a competent annual review of people living with diabetes using a case study-based approach.
By the end of the first session, attendees will be able to:
Recognise how to diagnose diabetes (including but beyond type 1 and type 2)
Identify why people with diabetes are at risk of complications
Evaluate different approaches to managing glycaemic control, contrasting NICE with ADA/EASD
Consider how to manage hypertension and dyslipidaemia in people with diabetes

15 June
9.30 – 12.00(online)
There are 2 sessions but there's different content for each so you can do one or both
Bev Bostock Advanced Nurse Practitioner
Diabetes Management Session 2
The aim of the sessions is to ensure attendees can offer a competent annual review of people living with diabetes using a case study-based approach.
By the end of the second session, attendees will be able to:
Recognise how diabetes affects the heart and the kidneys
Identify and manage microvascular complications, including diabetic nephropathy and neuropathy
Evaluate the role of lifestyle interventions in diabetes
Consider how the 15 Healthcare Essentials or the Nine Care Processes can be implemented in real life

23 June
1.30 – 4.00(online)
There are 2 sessions but there's different content for each so you can do one or both
Bev Bostock Advanced Nurse Practitioner
Child Safeguarding
30 June 1.00 – 2.30 (online)
Michelle Sharma
Named GP for Safeguarding
Respiratory
7 July (face to face)




Men's Health
19 July (face to face)




Diabetes in the frail/elderly population
Examine the role of frailty assessments and comorbidities as part of the diabetes review
Consider the importance of person-focused care in this specific population
Recognise how diabetes targets and management differ in the frail/elderly population
Implement national guidance on managing diabetes in the frail/elderly
22 September 1.30 – 3.00 (online)
Bev Bostock Advanced Nurse Practitioner
More Courses and dates to be added:
---